My VMworld day 2 started with getting into the VMvillage so that I could write up my #VMworld Day 1 posting as well as make sure I was near the vBrownbag presentation area so that I could setup whilst the keynote was displayed over the screens in the VMvillage.
I am not going to go over over the keynote point by point as to be honest I was half setting up for vBrownbag and also only paid full attention when Kit Colbert was presenting around cloud native apps as that is the bits I am extremely interested in and with VMware supposedly stopping their licencing/agreement with SUSE and planning to "drink their own champagne" and use their own code moving forward.I strongly believe this is the next step in the journey of those who were server admins, then virtualisation admins and now holistic/full stack Virtualisation admins. If you want to watch the keynote then you can watch it here.
After setting up for the vBrownbag TechTalks I attended an invitation only vRealize Automation workshop in the Hands on Labs hosted by Jad El Zein which was amazing and has certainly shown me the amount of progress VMware has made and will be making with containers and reigning in the management and lifecycle of DevOps for their customers.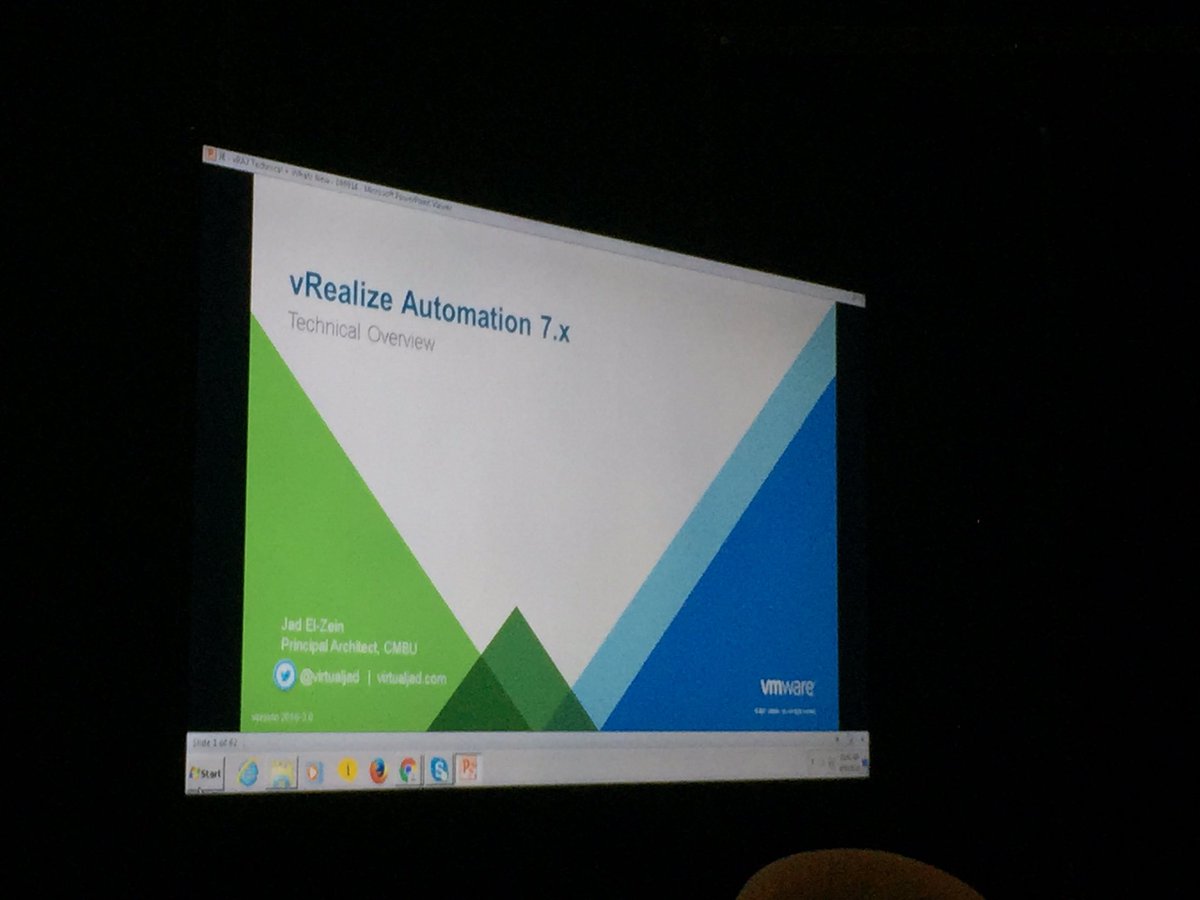 After the session I made my way back to the vBrownbag area where we ran sessions consistently for the rest of the day. you can watch all the recordings from Day1 and Day2 on the the YouTube channel here
I also wandered into the solutions exchange as I had heard a rumour that Anxcient had a VCDX gift of a poker set. The poker set gift rumour was true and it is certainly a great bit of swag and a good way of alerting a group of highly skilled people about your company
I ended the day fairly low key after getting a wholesome meal at a restaurant nearby the conference and then made my way to the Bellagio fountains which was really awesome and is something I always wanted to see as I don't know when or if i will be back into Las Vegas.
Today the vBrownbag TechTalks continue from 11am PST. You can watch the live stream here and as per usual they will be recorded and uploaded as quickly as we can upload them.
Gregg